MIDWAY TRUCK CENTER:  The Nature and the History of the Business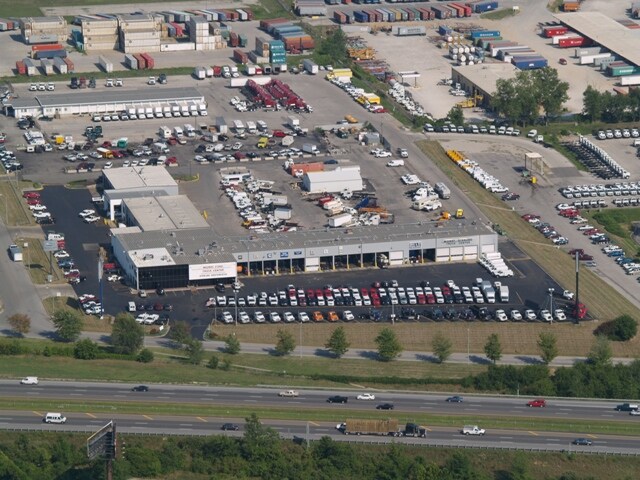 Midway Ford began operations in 1961 as Ford Motor Company's first Ford truck-only dealership in the nation.  In its first years, Ford Motor Company owned all the stock of the dealership. 
However, because Ford management believed in decentralization, the original dealer principal, R. Dean Edwards, was allowed to buy out all of Ford's stock.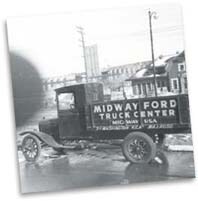 When you speak to one of our employees, you are speaking to an owner.

Over the years, the company expanded several times, and in 1975 relocated to a parcel of land adjacent to I-435 in north Kansas City.  Through the years, Midway has successfully utilized its centralized location in gaining national prominence.  Its location has allowed access to many large trucking companies and is a major reason why over 90% of Midway's business is commercial.
The Company is a leading nationwide vendor of new and used trucks, truck parts and service.
Midway Ford is one of the largest volume Ford auto or truck dealers in the U.S.

Midway is proud of its history of retaining quality employees.  Over 60% of the 200+ employees have over ten years of continuous service with the company.  Teamwork is evident as management leadership and overall Company pride have created a positive work environment.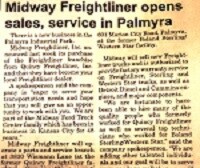 With Freightliner's acquisition of Ford's heavy truck franchise, in 1997, Midway became a Sterling dealership.  Midway later added the Western Star franchise.   Freightliner truck brands have been the recognized leader in the heavy truck industry and Midway's association with them has given us a solid foundation from which to continue to grow our heavy truck business.  In May of 2009, Midway Freightliner, a wholly owned subsidiary,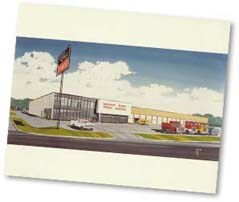 purchased certain assets of the Freightliner dealership in Quincy, Illinois and became the Freightliner dealership for an 11-county area in Illinois and Missouri along the Mississippi River. 

The Quincy facility is currently a parts and service facility, and a new and used sales, parts and service facility was opened in Palmyra, Missouri in June of 2009.  Midway Freightliner is authorized to provide factory warranty service on Freightliner, Sterling and Western Star trucks, as well as Thomas Built Bus, and Detroit Diesel, Catepillar, Mercedes Benz and Cummins engines, and major components.

Midway USA, Inc, doing business as Midway USA Collision Center, is a separate body, frame, front-end and paint shop which expanded in 2005 to a centralized location in the Kansas City area.  This subsidiary is operated as a separate business, with minority ownership by the general manager.

Midway Ford Truck Center is the proud recipient of Ford Motor Company's highest form of dealer recognition.  The President's Award is presented to only ten percent of the Ford Dealers.  It is a product of our commitment to both our customers and employees, and it is an award which Midway has won nine years in a row.  Midway is also very proud of its accomplishments as a 'Top 100' Dealer for truck sales 17 years in a row.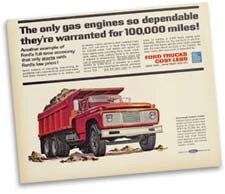 Management believes that the honest relationships, quality products, services, and business integrity practiced by Midway will bring long-term success.  The Company's 50+ years in business without a loss, and the loyalty evident in both customers and employees indicate the success of that commitment.  Midway is driven by its mission statement which reads

"Our primary business purpose is to serve our customers so well that they remain loyal to Midway".